Hello everyone! I've been settled at school for about a month now so I figured that it was time to post a little update.
Living in Boston definitely has its perks for finding books. I recently got a library card at the Boston Public Library, which is not only aesthetically beautiful but has hundreds and hundreds more books than my library back in Vegas. I've recently checked out Doctor Sleep by Stephen King, The Gentleman's Guide to Vice and Virtue by Mackenzi Lee, The Crown of Embers by Rae Carson, and Twisted Palace by Erin Watt.
I also went to the Boston Teen Author Festival (BTAF) where I may have *accidentally* spent like $80 on books. Oops. I got to see some great authors like Heidi Hielig, Mary Pearson, Sasha Alsberg, S. Jae-Jones, Holly Black (!!!) and a lot of other cool people that I don't have room to name. Unfortunately I had to leave before the signing, but I did get to see some pretty interesting panels.
So, what have I finished this month? Well I am kind of ashamed to say that I hardcore binged the Paper Princess series by Erin Watt. For those of you who don't know, Erin Watt is the pen name of two erotica authors. Let's just say this series is as cheesy as Riverdale and as explicit as Game of Thrones, which makes for some super-addicting soap-opera-esque trashy fiction. I highly recommend for anyone who's looking for something with high entertainment value at the cost of style, and realism, and subtlety, and brain cells…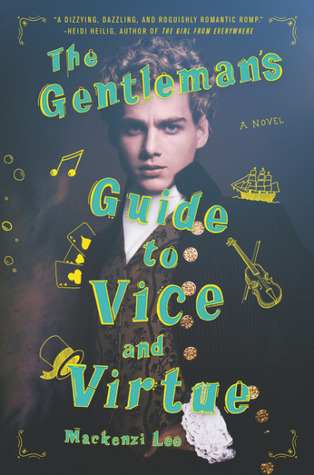 I've also read Year One by Nora Roberts (4 stars, but huge cliffhanger) and Crazy Rich Asians by Kevin Kwan (3.5 stars, also huge cliffhanger). I might be reviewing these in the future. I listened to Pachinko by Min Jin Lee (4 stars), and am currently listening to Brandon Sanderson's Warbreaker through Kobo Books. Right now I'm reading The Gentleman's Guide to Vice and Virtue, but so far it isn't living up to the hype. Reagan at Peruse Project highly recommended it, so I'm going to give it the benefit of the doubt even though I'm almost done.
That's it for now! In October I plan to attend another book festival. I'm also going to NYC with my roomie, and I'm incredibly excited to visit the Strand while I'm there.
ALSO. OCTOBER IS THE HEART OF BOOK RELEASE SEASON. WE'RE GETTING A MUSE OF NIGHTMARES AND KINGDOM OF ASH THIS MONTH. PREPARE YOURSELVES!!!